RECENT POSTS
FOR THE MARKS (LIVE)
FACEBOOK
Great show. We need more!
Saw it. Will watch again and love it ❤
Last roundup for the FBBB Band Van today. From 2002 to pre-Covid 2020, it was a fun ride. Onward! ... See MoreSee Less
I used to love climbing into that thing to begin a road trip. But not as much as I loved getting OUT of it after five hours of highway!
Lots of good times in that van!
Sorry, they repoed your ride.
Hope you gave her a good send off
That looks like the same flatbed that hauled away my old girl, my old Bonneville, a few years back.
Load more
TWITTER
Looking forward to this socially-distanced experience! Grab your "pod" and let's go!
Twitter feed video.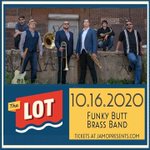 You can still catch our July 11th livestream concert from The Pageant online at https://videos.hyfi.com/videos/funky-butt-brass-band-7-11-20. It was the most fun we could have without a live audience.
Twitter feed video.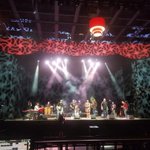 Load More...